Clinical Judgment for Every Student
When students save time studying, they spend more time focused on Clinical Judgment. This is why we created the NurseThink® NCLEX® PreView and ReView. It is a very cost-effective way to bring in our team and help your students across the curriculum study as if they were standing next to a patient. Whether they are taking the NCLEX® next year or next month, when they work with us, we will take their cognitive processing right to the bedside and keep it there. We help every student develop habits of prioritization that allow them to more efficiently address the concepts that matter.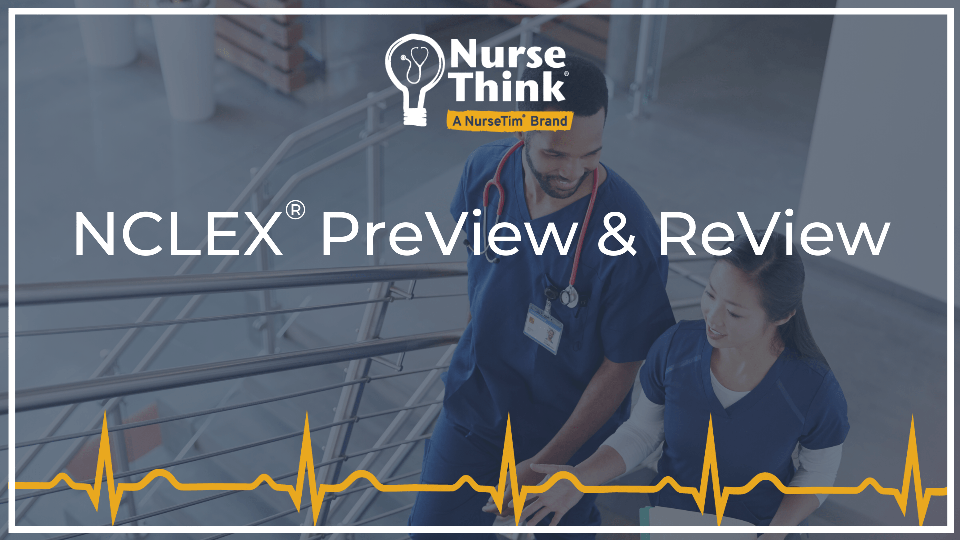 Online NurseThink® NCLEX ReView—2 Day Live Online Event —
Only $249!
An interactive LIVE Online experience with our NCLEX® experts and students all across the nation! Ask questions, get answers, and interact with our NCLEX® Specialists in real time!
Learn More
---
It was very helpful and gave different ideas on how to approach questions. I enjoyed getting to engage with the class, instead of being lectured at the whole time.
---
Fully Customized: Your Students, Your Faculty, Your Curriculum
Capitalizing on conceptual and constructivist learning, our team helps students develop a habit of prioritization and Clinical Judgment in class, lab, and clinical while preparing them for the Next Gen NCLEX®.
We offer two options for students, both designed to promote better learning as a path to practice readiness and NCLEX® success. The NCLEX® PreView can be implemented early on in the program or mid-curriculum, while the NCLEX® ReView can be used as an end of program review to boost NCLEX® pass rates. Both the PreView and ReView are stand-alone or work in conjunction with other NCLEX® Review programs already in use at the school.
We collaborate with you to fully customize this live onsite event. The consultants will conduct an analysis of your student cohort data and curricular outcomes to create a program specific to your needs. It may include a combination of one to two days onsite, a live virtual video mentor, or the NurseThink NCLEX-RN® Conceptual Review Guide and the NurseThink® NoteBook.

1-2 Days Onsite/Online
Develops prioritization habits for clinical reasoning with the NurseThink® system.
Live Virtual Video Mentor Weekly
Live presentation offered twice per week with recordings available for those unable to attend either of the live online sessions. (optional)
NurseThink® NoteBook and NurseThink® NCLEX-RN® Conceptual Review Guide
Study guides available. (optional)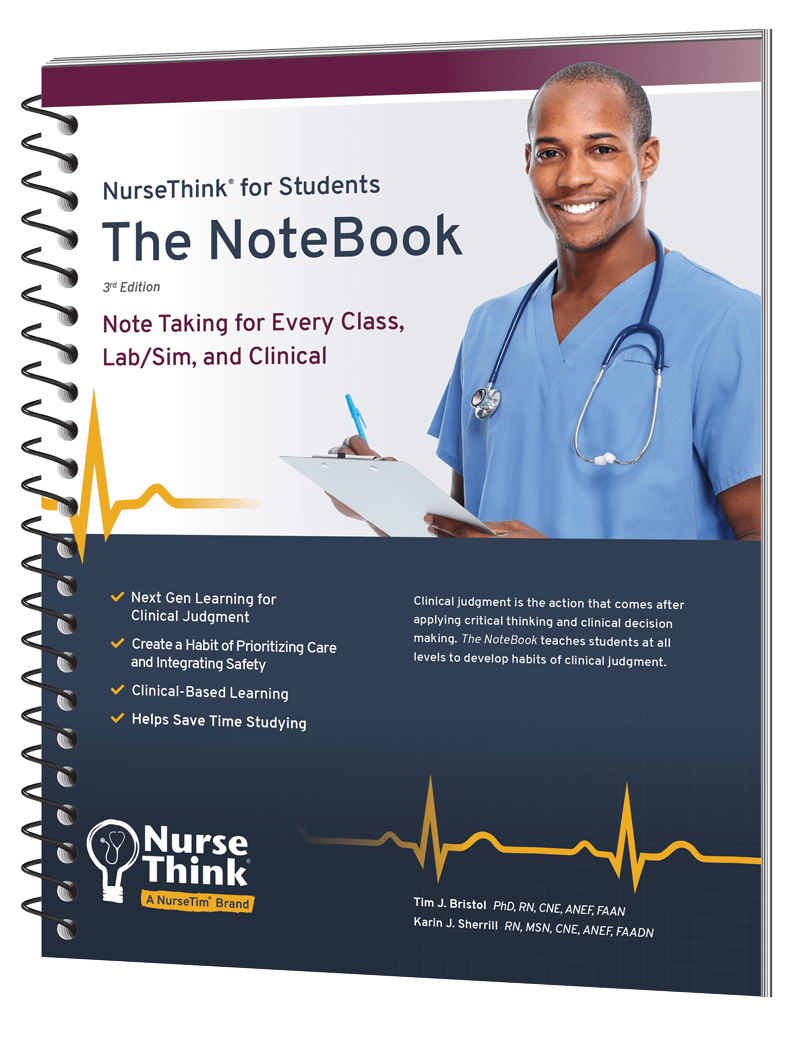 NurseThink® Next Gen NCLEX® PreView & ReView
Don't Just Think, NurseThink®
Retention & Readiness
Learn how to Learn
Clinical Judgment for All
Boost NCLEX® Pass Rates
Know What you Don't Know
Every Student, Every Semester
Save Time Studying in Every Class
Improve Test and Note Taking Skills
Trained Student Success Mentors
Flexible Pricing
Faculty Partnership
FULLY CUSTOMIZED
ONLINE/ONSITE
---
Learn More About NurseThink® COMPLETE RN
Learn More About NurseThink® COMPLETE PN/VN
Begin Next Gen Learning Today!