NurseThink® for Nurse Educators: Success Manual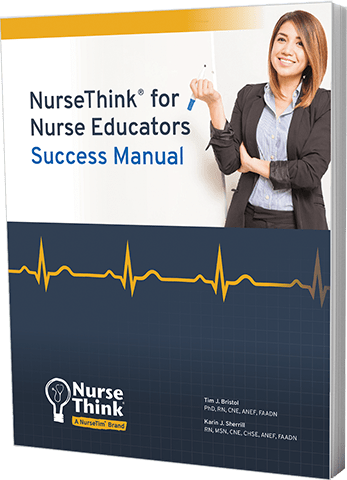 NurseThink® for Nurse Educators: Success Manual was built with the knowledge and expertise of seasoned nurse educators with decades of teaching experience. This manual was developed to address the needs of nurse educators, whether they are in their first or twentieth year. It is packed with evidenced-based information, personal experiences, and over 20 take-and-go tools to make your job easier.
Within the chapters, you will find material related to student success, diversity, active learning, testing, clinical (in the lab, simulation, and an agency), and so much more. We encourage you to mark the pages, fold the corners, and highlight your favorite sections. Use your manual as it was intended - as a working guide of instructions on how to become a more amazing nurse educator.
ISBN: 978-0-9987347-2-9
Buy Now
Buy Kindle Version Now
\
Bundle & Save