NurseThink® for Nurse Educators: Lab Coat Notes for Teaching Clinical—Second Edition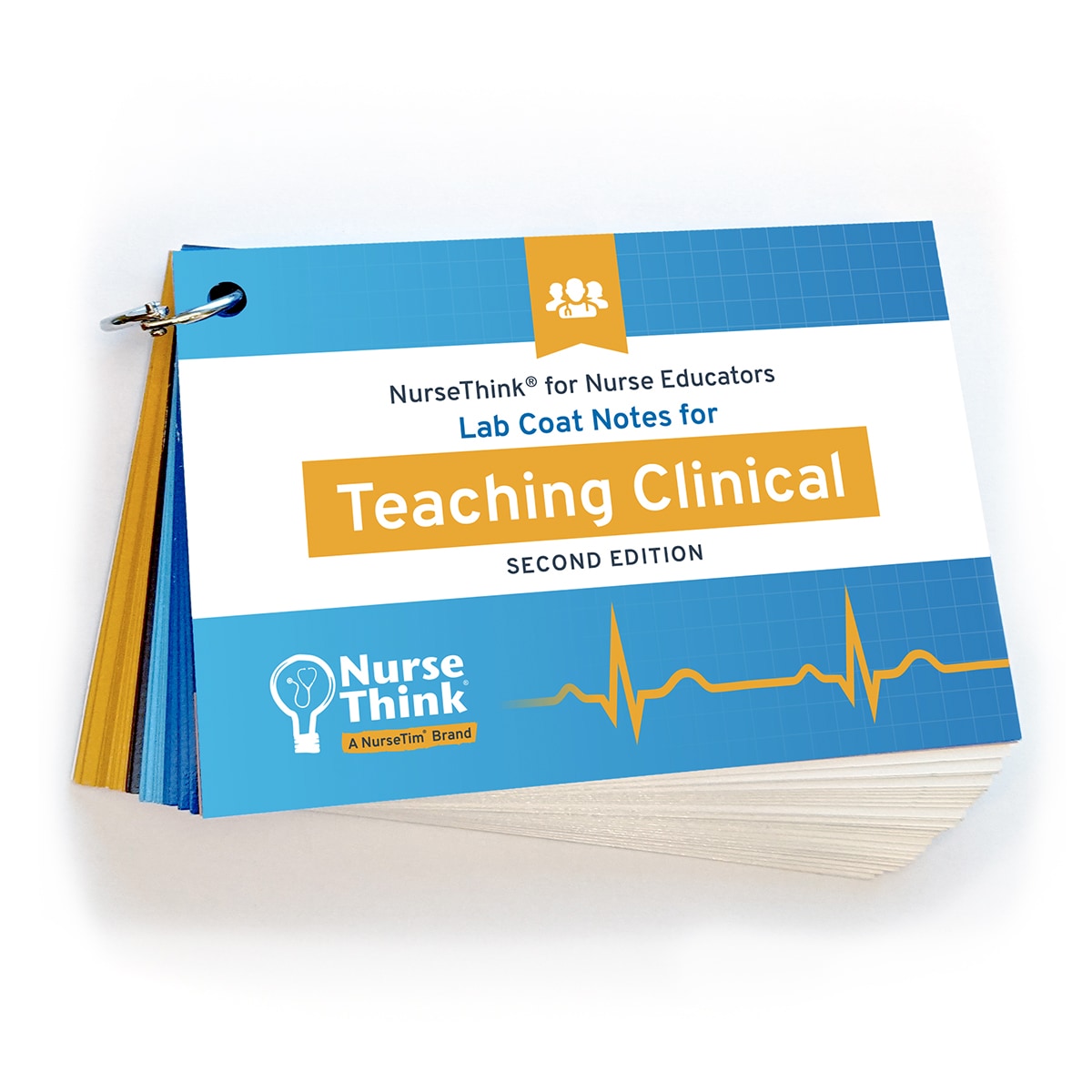 When teaching clinical, each student must be challenged with clinical reasoning and judgment. Given the high acuity and fevered pace of most clinical environments, it is often tricky for preceptors and faculty to ensure that each student is engaged at that higher-level of thinking. The NurseThink® for Nurse Educators Lab Coat Notes for Teaching Clinical (Second Edition) gives every faculty member the ability to do just that. But it doesn't stop there. Each activity is mapped to the NCLEX® Client Needs, the QSEN Competencies, and the clinical judgment measurement model.
These cards are for faculty who want to improve their students' ability to apply clinical judgment in the lab, simulation, and clinical. There are 80 pages uniquely geared to help with quick and practical clinical applications that can be used in any patient situation. There is also a convenient clip ring to organize your deck in a way that works best for you.
ISBN: 978-0-9987347-9-8
Buy Now
Bundle & Save