Take Your Students Directly to the Bedside With vClinical Virtual Simulations
From Clinical Make-up to Exam Remediation to Clinical Judgment in every lecture, NurseThink® vClinical contains over 450 patient assignments requiring high level nursing care. This Next Gen Learning tool is powered by Swift River and allows students to study and learn while virtually standing next to a patient in every class in the curriculum.
Clinical Judgment Learning With Over 450 Patients
From Med Pass to Acuity to Prioritization
Next Gen Learning for Every Student
---
Already have an account?
---
vClinical is an online virtual clinical program designed to help students master their skills of prioritization, delegation, and sequential thinking without the requirement of being onsite—or even having to download software.
Virtual clinicals provide students with a variety of experiences across the curriculum. Immersion learning has been shown to increase clinical judgment and decision making skills. Our team can help you provide meaningful virtual experiences that facilitate clinical-based learning and understanding of clinical concepts.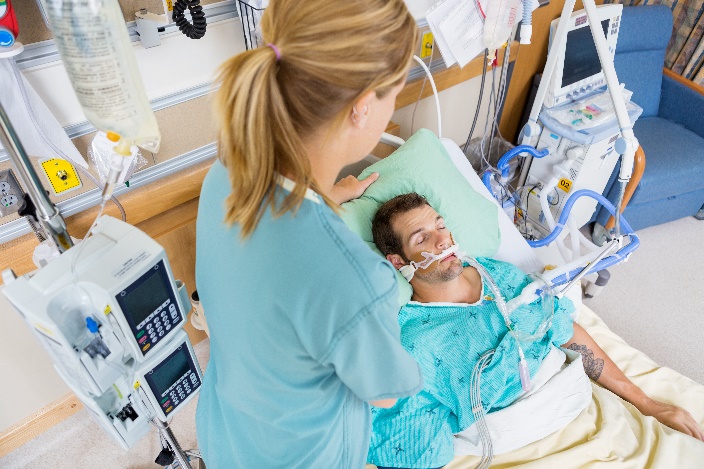 Integrate vClinical Into Your Existing Courses
The vClinical suite was developed to give students the benefit of nursing experience no matter what they are studying. Each virtual clinical provides faculty and students with instant feedback as well as cumulative composite scores and recorded times. This Next Gen approach to learning and assessment is very powerful as learners collaborate and use game-based competition to become the best nurses they can be while providing faculty with just-in-time assessment data across the curriculum.
---
vClinicals are based on:
Clinical Judgment Model (CJM) - NCSBN.org
Kiili's Experiential Gaming Model
Experiential Learning Model - David Kolb
In other words, the student:
Is presented with realistic client(s), including symptoms, brief medical history, and vital signs in context.
Reviews all the relevant information and analyzes/prioritizes cues.
Takes action (prioritization, delegation, and assignment).
Experiences learning with time pressure (CJM).
Receives immediate feedback on the accuracy and appropriateness of their decisions.
Continuously engages a feedback loop for professional growth.
---
Already have an account?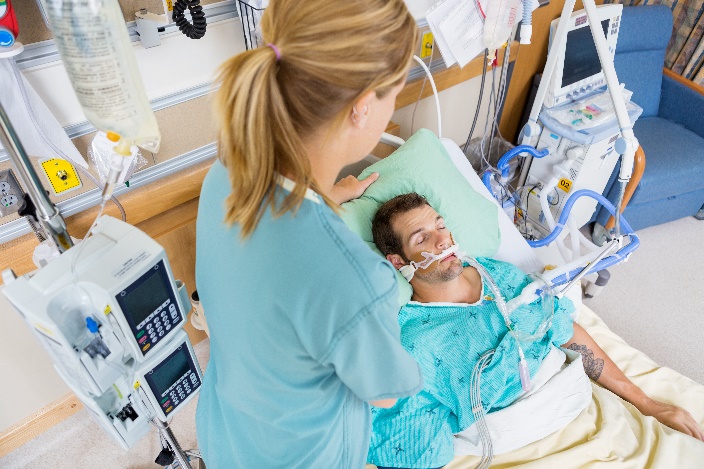 ---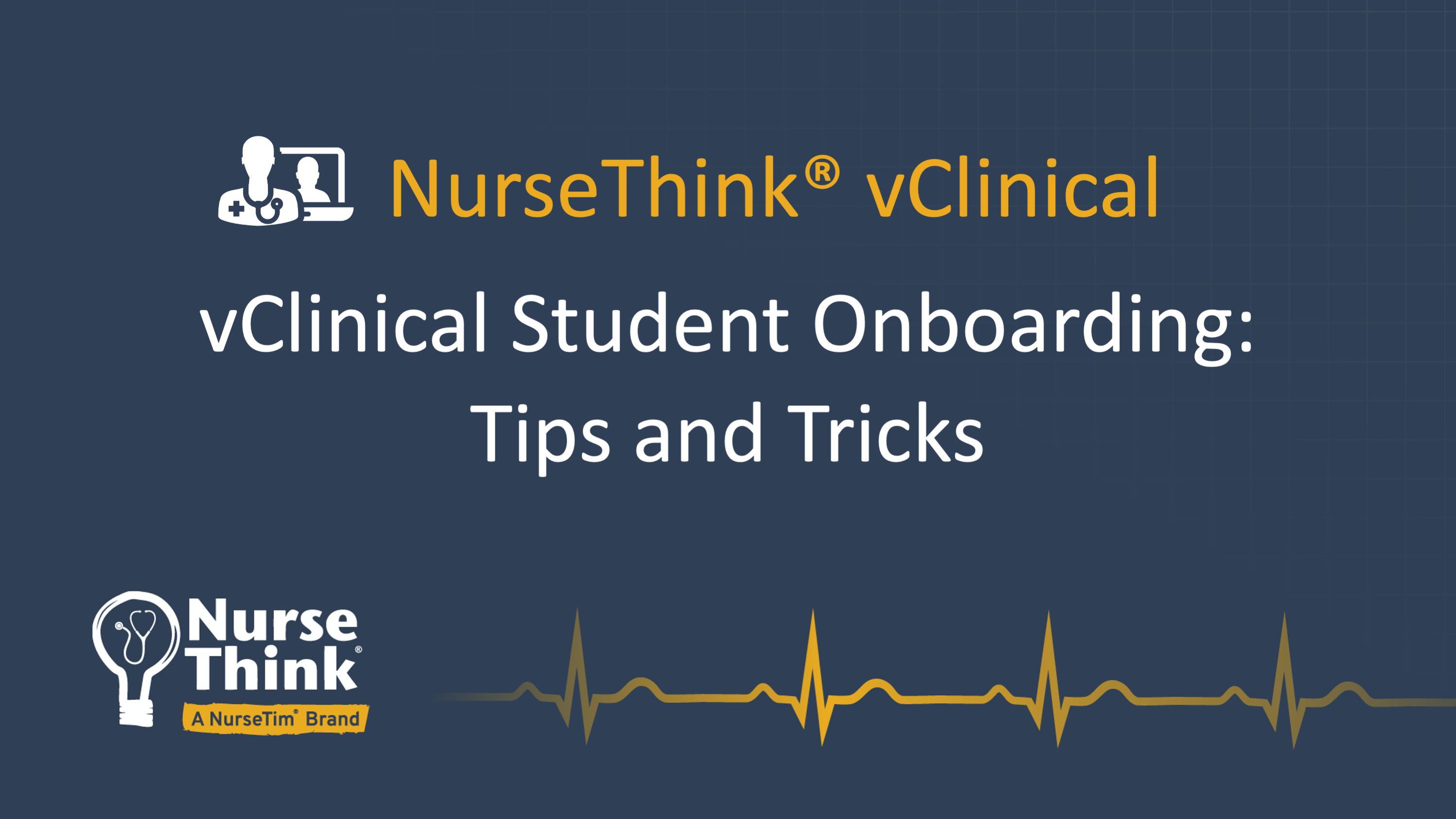 vClinical Student Onboard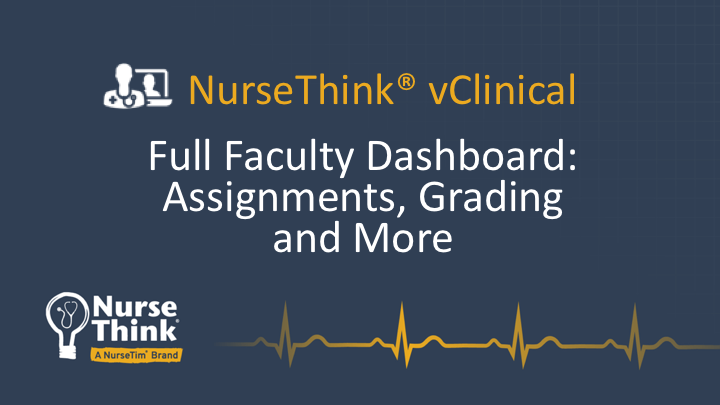 Full Faculty Dashboard: Assignments, Grading, and More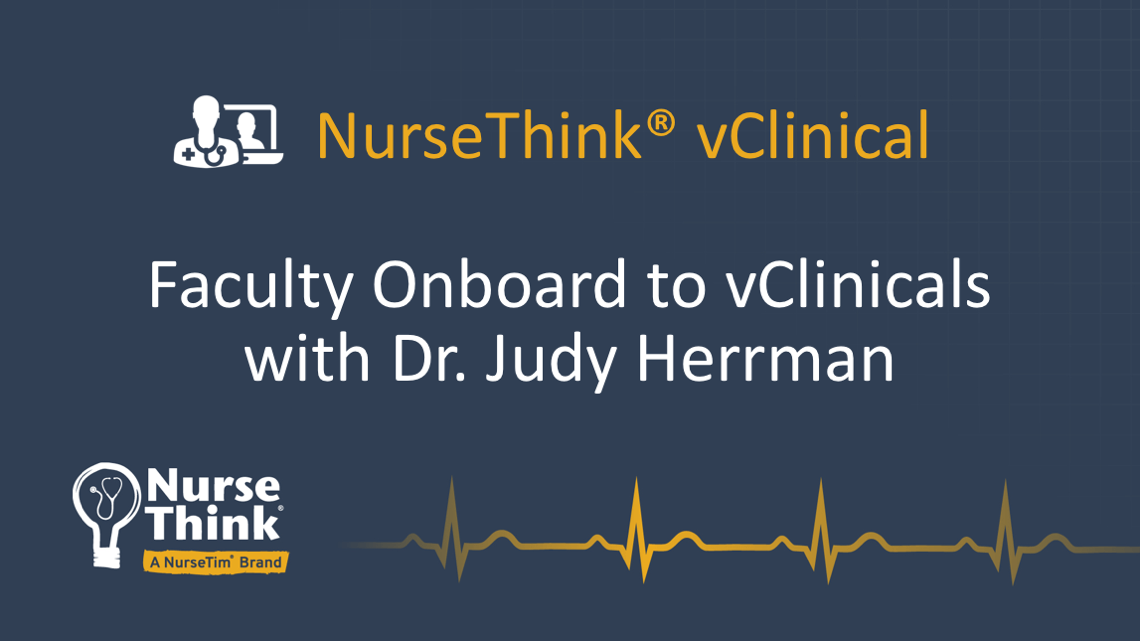 Faculty Onboard to vClinicals with Dr. Judy Herrman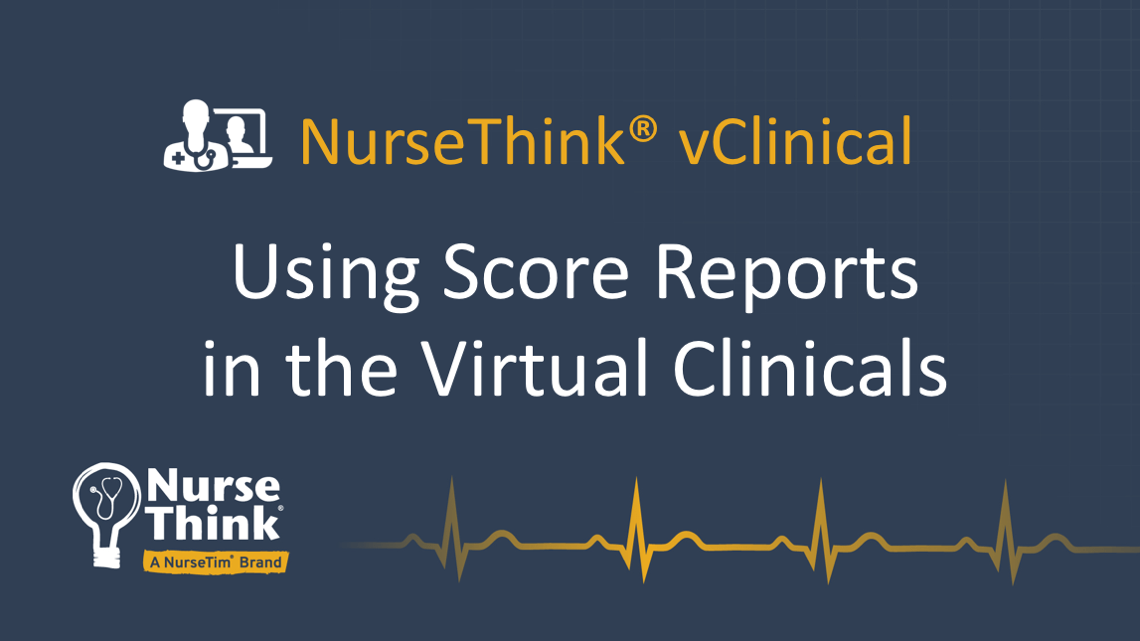 Using Score Reports in the Virtual Clinicals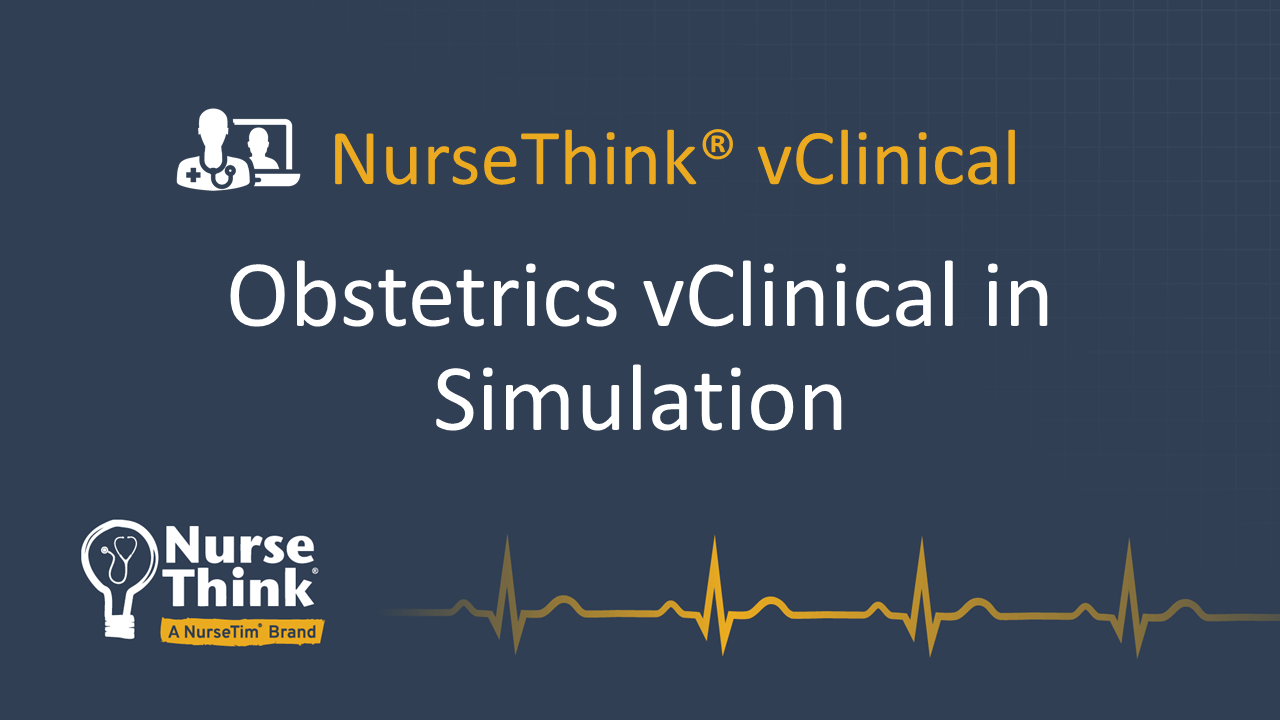 Obstetrics vClinical in Simulation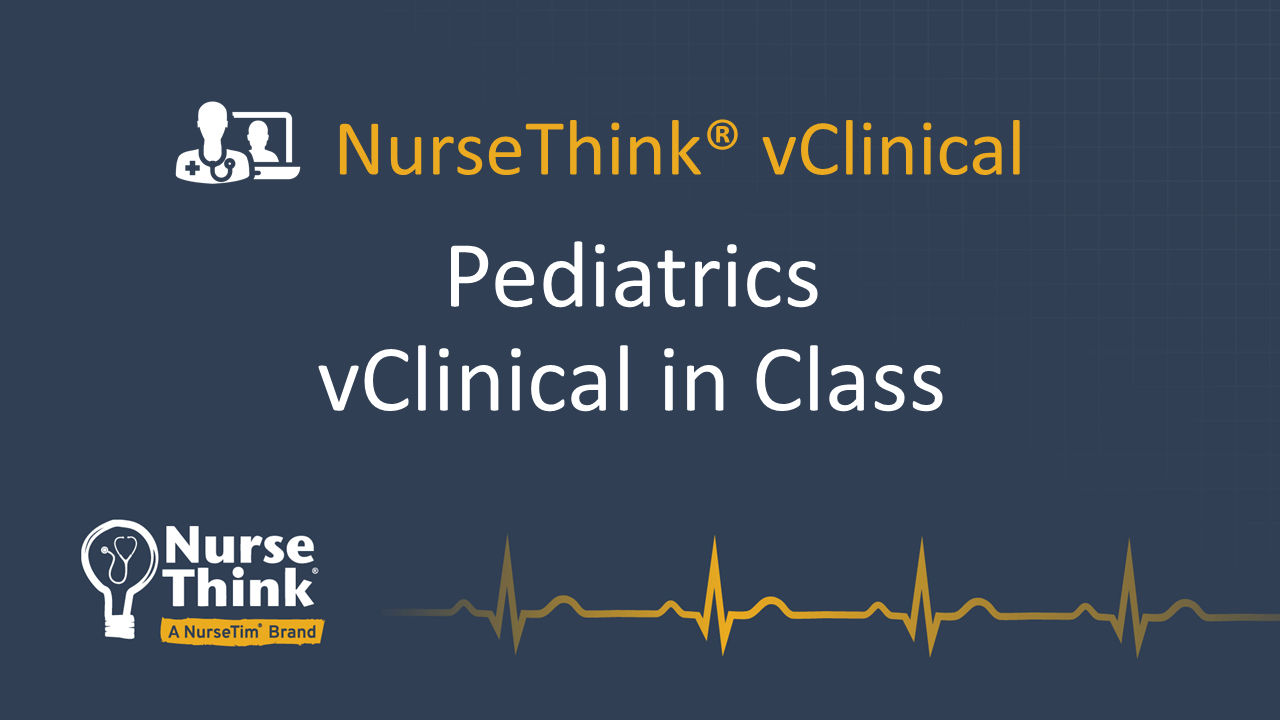 Pediatrics vClinical in Class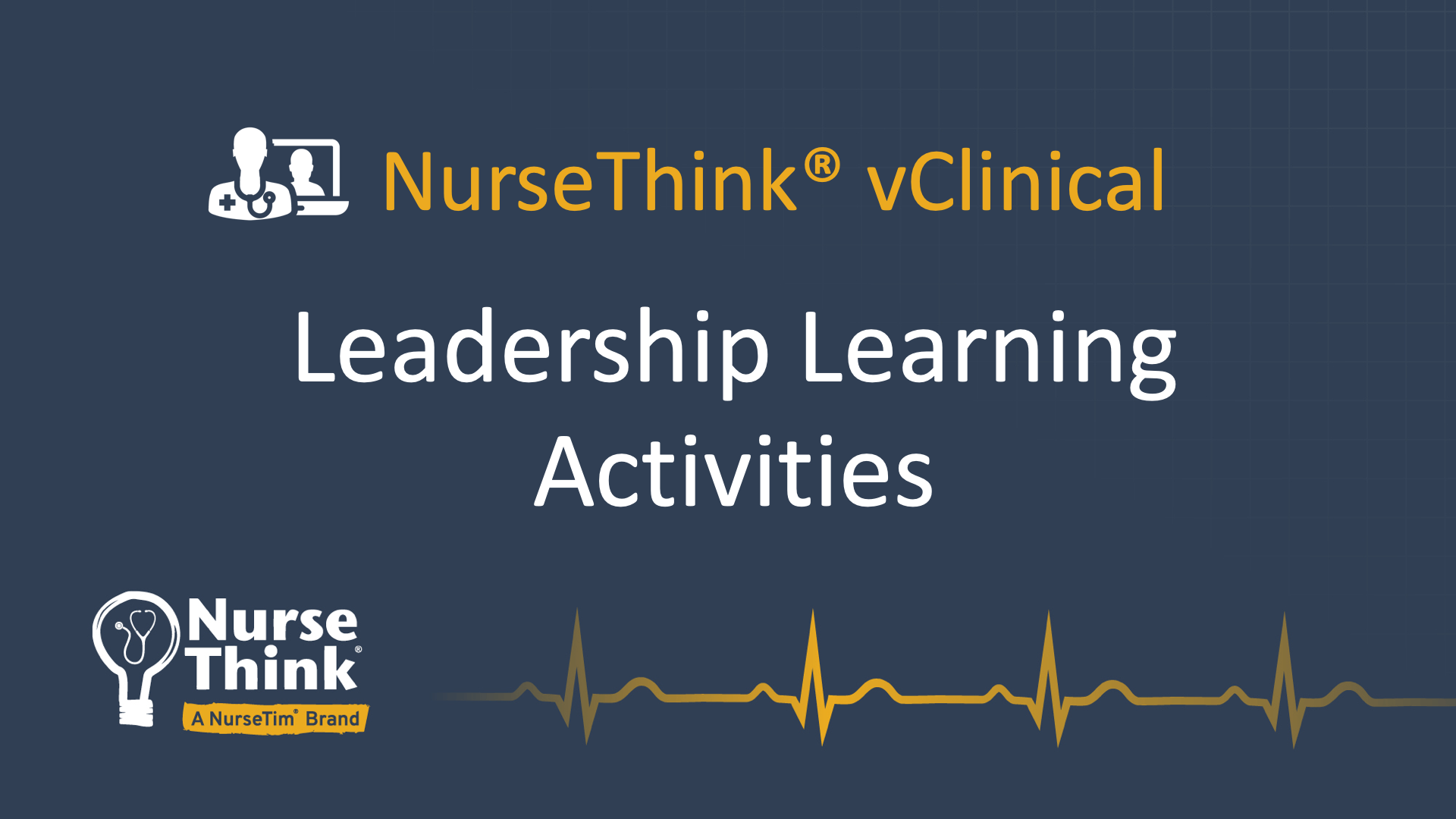 Leadership Learning Activities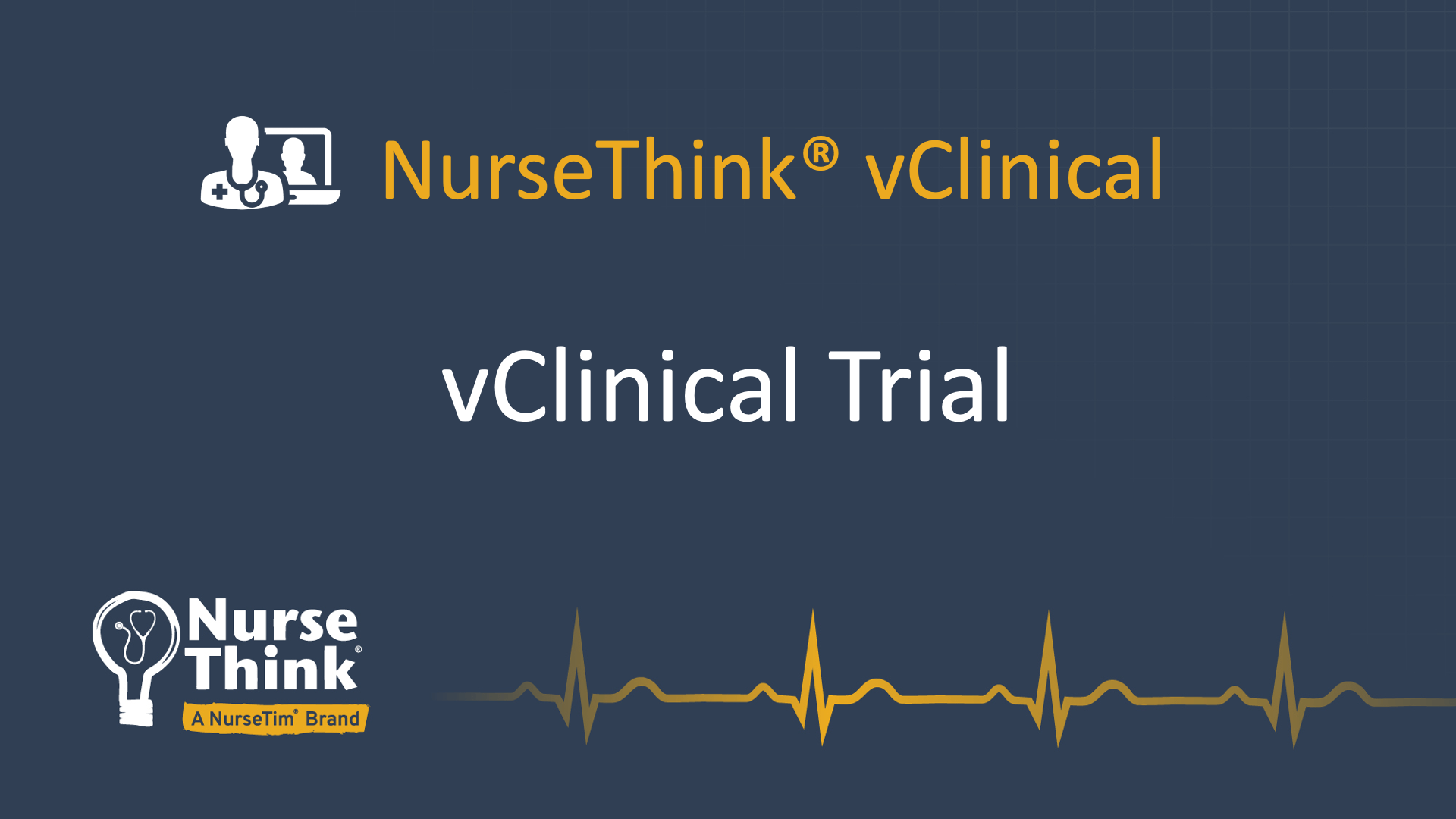 vClinical Trial: Remote Clinical/Lab/Classroom Activities
Community Health Nursing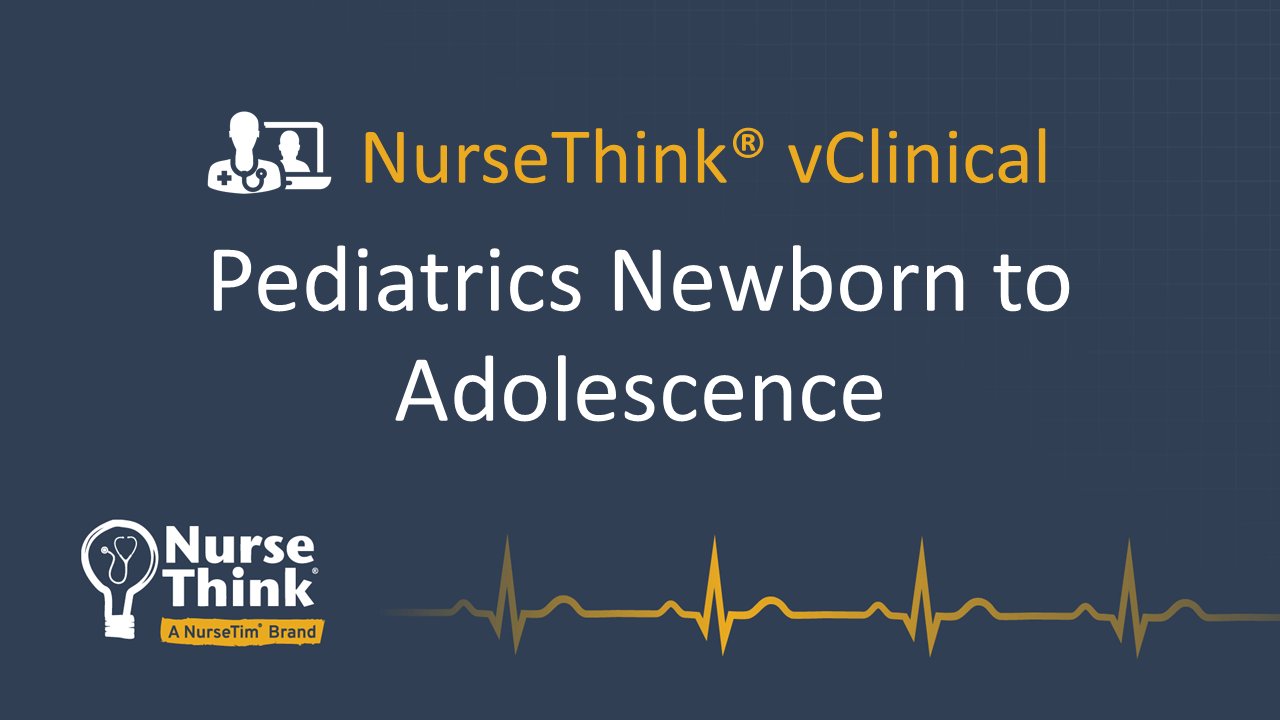 Pediatrics Newborn to Adolescence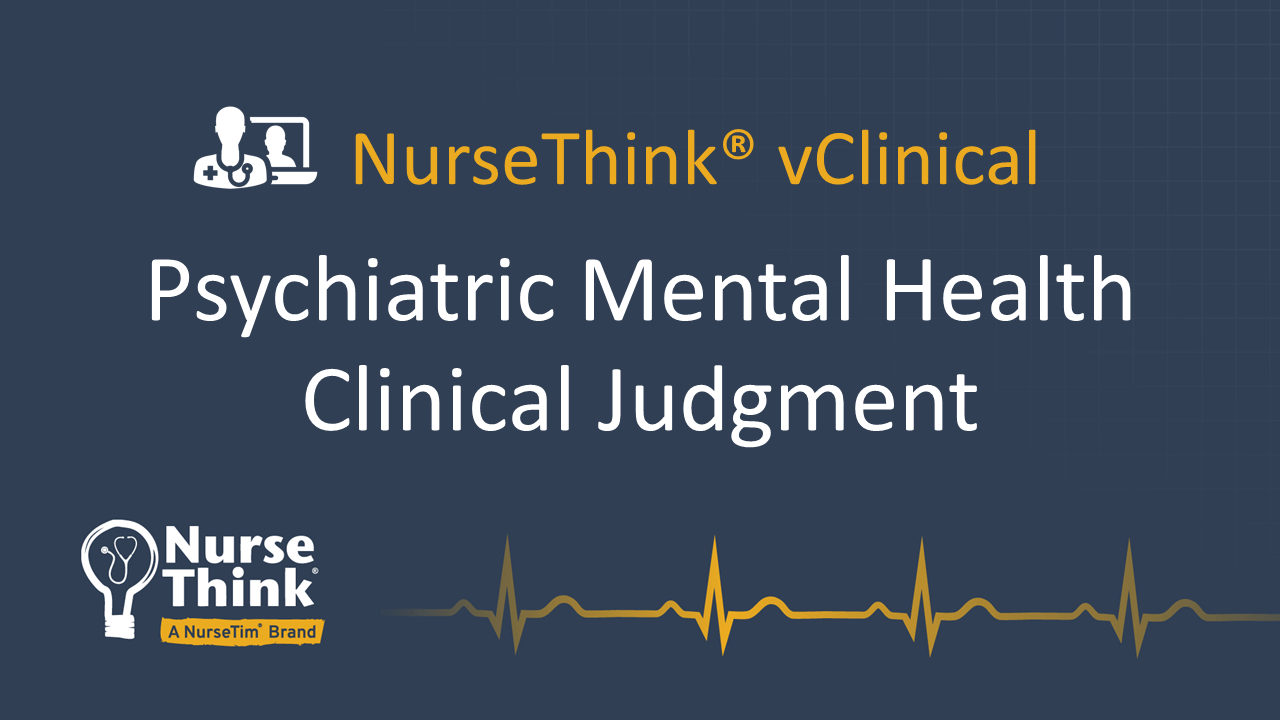 Psychiatric Mental Health Clinical Judgment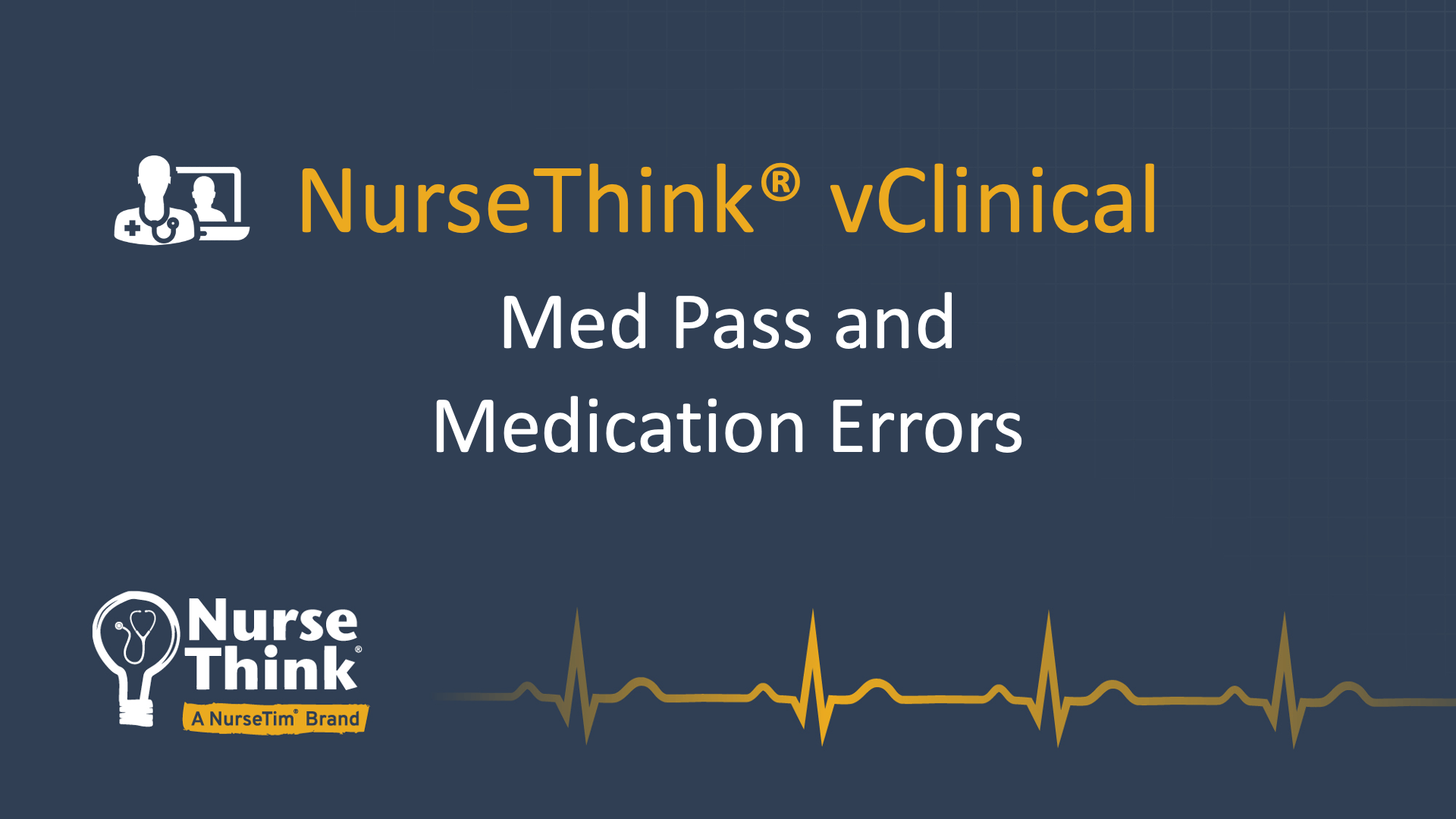 Med Pass and Med Error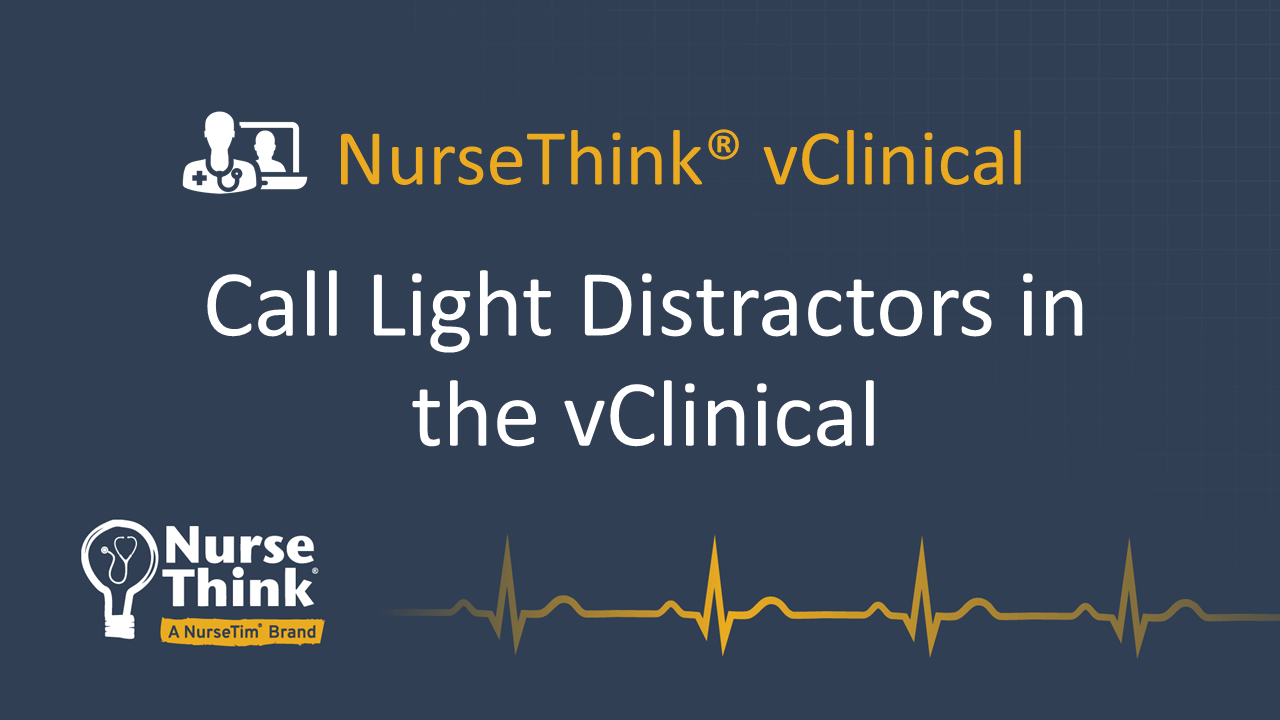 Call Light Distractors in the vClinical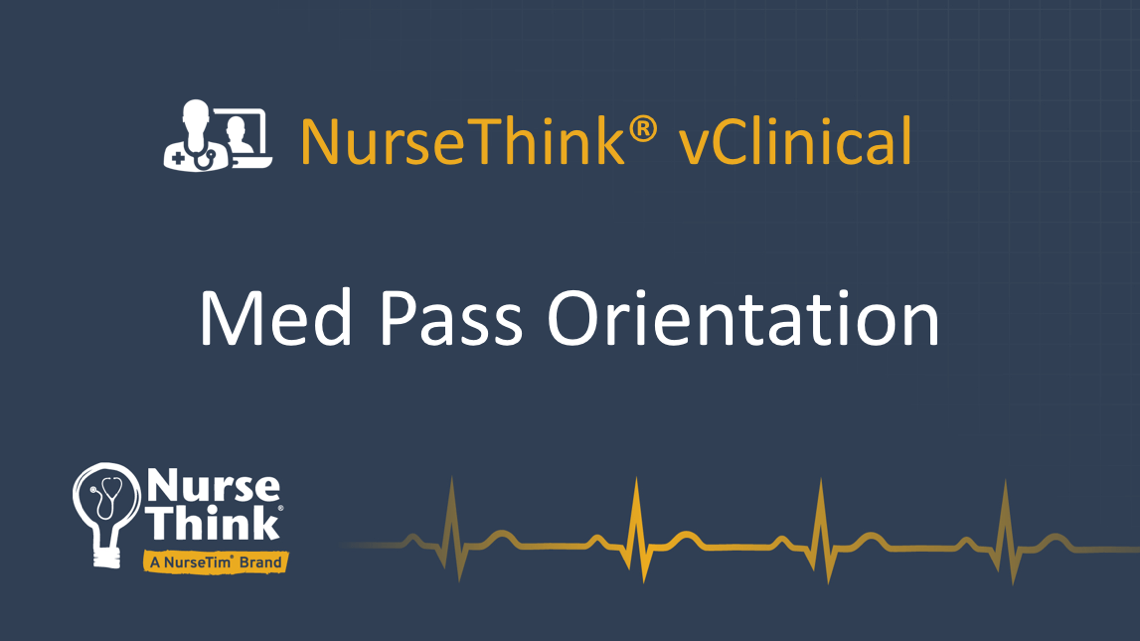 New Med Pass Orientation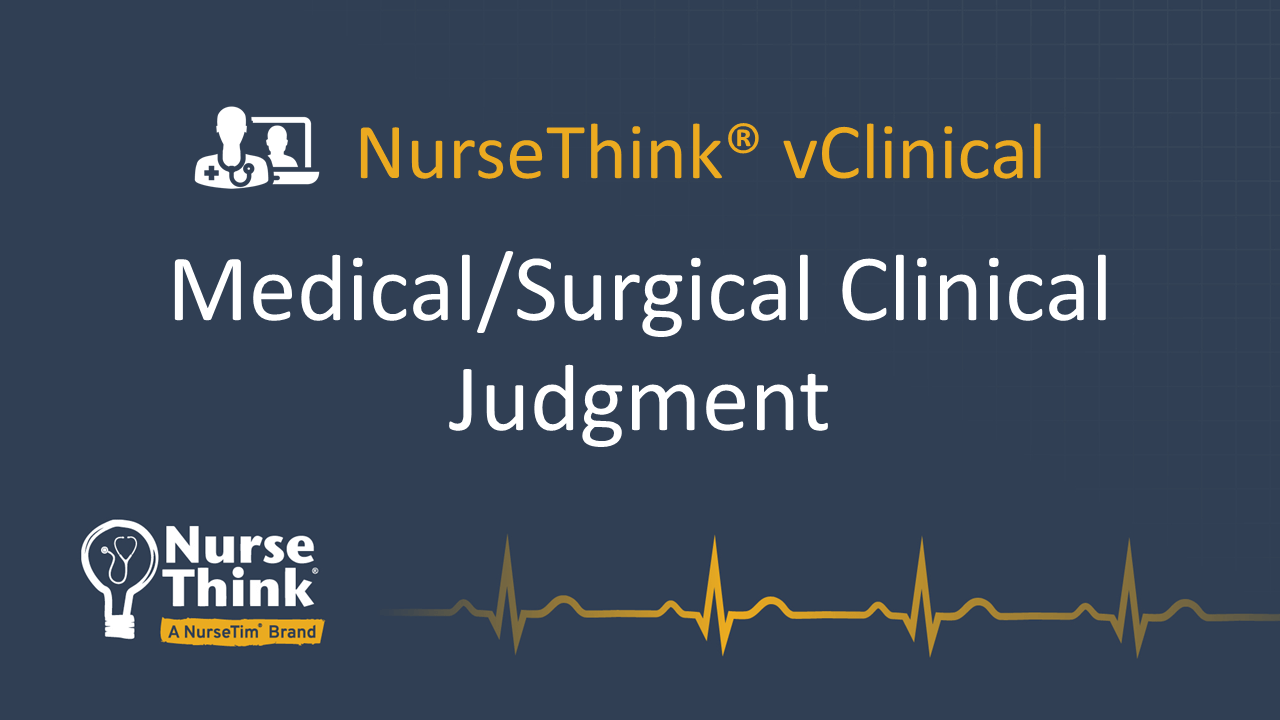 Medical/Surgical Clinical Judgment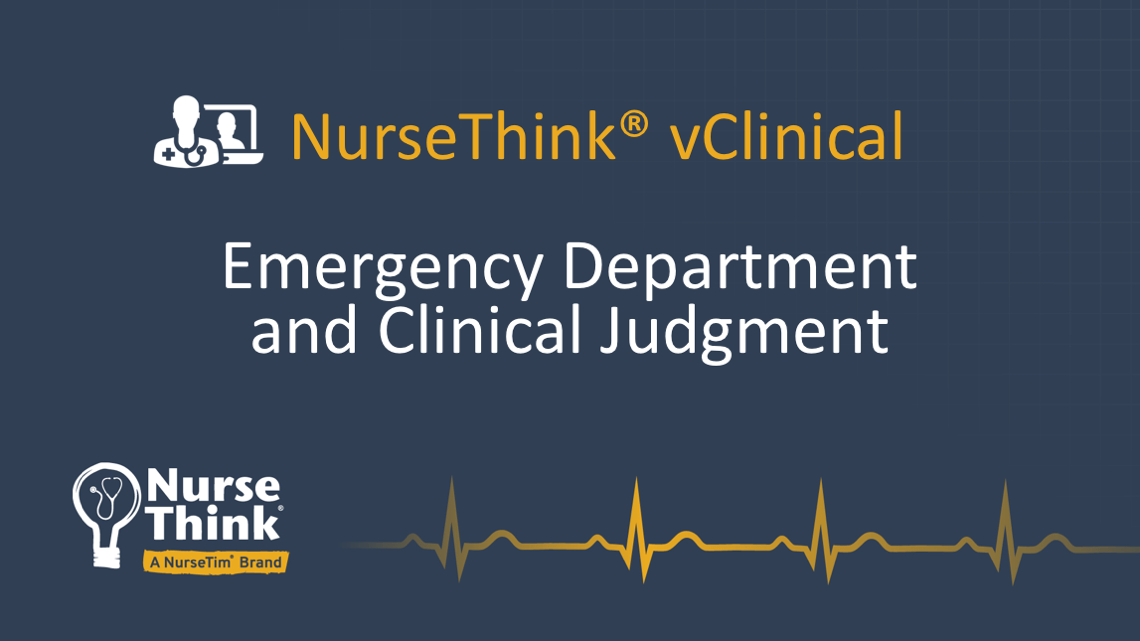 Emergency Department Leadership Clinical Judgment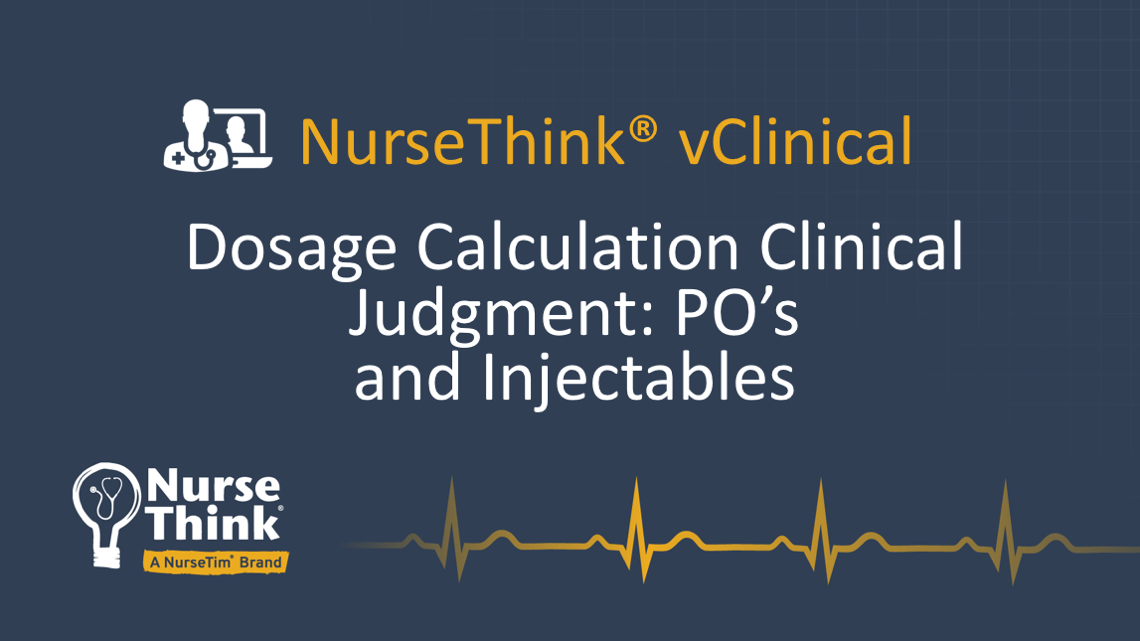 Dosage Caculations Clinical Judgment: PO's and Injectables
Math Refresher Example
---
Incorporate vClinical into the Curriculum
Grading & Scoring vClinicals
Grading the vClinicals by Swift River should be done via whatever mechanism is usually used to assess clinical, simulation, and other learning activities in your curriculum.
Building an Online Clinical Day
Building an online clinical day depends on the level of the students, course/program outcomes, and the amount of time dictated for that day of clinical.
vClinical and the Evidence-base Resources and References
Here are resources and references that can help you and your team make decisions related to use of the vClinicals for clinical/simulation replacement and/or for creating curricular threads of clinical judgment.
vClinicals in the Classroom
The vClinicals are valuable tools for nursing education in a variety of platforms. Here we provide methods of how to use the vClinicals in the Classroom, whether live or virtual.
---
Learn More About NurseThink® COMPLETE RN
Learn More About NurseThink® COMPLETE PN/VN
Begin Next Gen Learning Today!